Workplace Safety Programs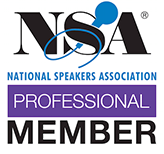 Below are my most requested programs. Please know that I am happy to customize a program to reflect your specific goals and outcomes, and change program titles to better suit your theme.
Call me at 774-230-5670 or e-mail via Contact Rita to discuss the best program option for your business or organization's needs.
On behalf of WorkTerrain, a corporate training company, Rita Schiano provides corporate training programs to employees on Workplace Safety, Managing Stress and Building Resilience. Rita consistently provides very informative and interactive training sessions. The audience evaluations rate Rita's training style in very high regard. She presents the information clearly and relates it to the audience, thereby providing "take-aways" that participants can use in work and home life. Rita's training style combines the best of informative and interactive training, resulting in meeting corporate and employee training needs. It is a pleasure working with Rita Schiano." ~ Rena Hannaford, CEO, WorkTerrain
This workplace safety program is designed to address three major areas of workplace safety concerns:
Slip, Trip, and Fall Safety
Best Practices for Personal Safety
Verbal De-escalation Tactics and Techniques
1. SLIP, TRIP AND FALL SAFETY: STRATEGIES TO DEAL WITH RISK
ABC'S OF BEHAVIOR: Safe methods to evaluate a task before doing it (i.e. before attempting to lift something, look at it to determine its size and estimated weight to see if you need assistance and therefore avoid an injury.
SLIP, TRIP AND FALL SAFETY: Overview and review of some of the most common - and preventable - slip, trip, and fall causes of serious injury and deaths. General practices will be explained to help avoid these types of accidents. The employee will be more aware of how these injuries are sustained and how they can be reduced.
2. TIPS TO KEEP EMPLOYEES SAFE AT WORK
SAFETY CHECK LIST FOR SAFETY AT WORK
BEST PRACTICES
3. VERBAL DE-ESCALATION TRAINING: Verbal De-escalation is what we use during a potentially dangerous, or threatening, situation in an attempt to prevent a person from causing harm to us, themselves or others. Verbal De-escalation consists of tactics to help limit the number of staff who might be injured on the job. Overview and discussion of:
Verbal De-escalation Tactics
How to De-escalating Effectively
How to De-escalating Positively
Listening skills
Body language

Personal space
Tone of voice

Securing your personal safety
Best practices tip sheet on protecting yourself at all times
Notification and follow-up procedure
Program time frame options: 2-hour; 3-hour.